Kongsberg Maritime teams up with Sonihull ultrasonic antifouling
Sonihull, the Coventry-based pioneer of the world's leading environmentally friendly antifouling systems, has signed an agreement with Kongsberg Maritime, the historied Norwegian maritime technology group, to be its sole-supplier of ultrasonic antifouling systems. The agreement covers every application in the Kongsberg Maritime's range of Kamewa waterjets.
"This agreement is a significant achievement in the current climate," says Darren A. Rowlands, CEO of Sonihull. "Kongsberg Maritime has a very wide field of operation and we can help to improve efficiencies in multiple applications."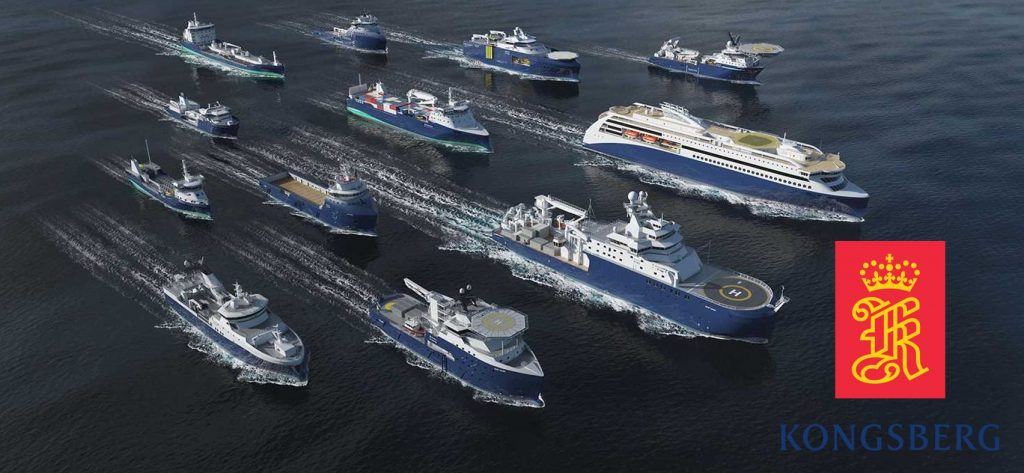 "As the maritime industry faces the challenges of a low carbon future, we are developing zero-harm antifouling systems to meet the environmental and economic challenges caused by bio-fouling," added Rowlands. "Our technology unlocks significant margins within existing vessel systems, which extends the viability of the world's fleet without damaging the environment or impacting operator viability."
"In waterjet and propeller applications, our systems can improve long-term fuel economy by up to 20%," said Rowlands, adding: "In other applications, like box cooler installations, we can reduce capital and MRO costs by up to 95%."
Along with performance and manoeuvrability, one of the key factors affecting the choice of a vessel's main propulsion is lifetime maintenance costs. The target markets for most waterjet installations tend to be high-performance defence and patrol applications or time-critical transportation. In these sectors reducing downtime and increasing MTBO [mean time between overhauls] is crucial.
In other applications, like box cooler installations, we can reduce capital and MRO costs by up to 95%.

Darren A. Rowlands – CEO, Sonihull
In these applications regular antifouling and cleaning regimes can be avoided by mounting a Sonihull transducer inboard, onto the surface of the jet drive near the impeller housing inspection cover. This location ensures that all the surfaces that are in contact with water get a strong ultrasonic signal transmitted through them. The Sonihull system produces multiple pulses of targeted ultrasound frequencies. These pulses are transmitted throughout the waterjet creating a pattern of increasing and decreasing pressure on the surface of the material.

This microscopic surface agitation has a cleansing effect that destroys algae, the first link in the marine food chain. This keeps the surface clean and makes it a much less inviting habitat for larger organisms. The microscopic movement is also proven to prevent barnacle and mussel larvae from embedding on the surface, preventing the settlement of power-sapping hard fouling on the waterjet's control surfaces.
Sonihull's mission is to deliver environmentally safe, cost effective antifouling wherever unwanted bio-fouling persists. Our vision is:
To make dosing the oceans with poisonous biocides and microplastics a thing of the past
To deliver effective antifouling systems using the power of ultrasound
To save the oceans, one ship at a time