NRG signs supply deal with Quantum
NRG Marine, the UK-based manufacturer of Sonihull, the world's leading ultrasonic antifouling system, has appointed Quantum Marine Marketing as an agent to the Commercial Sector
"We are delighted to appoint Quantum as our agent in the commercial shipping sector," says Darren Rowlands, Commercial Director of NRG Marine. "Quantum is well-established in the sector and Nick Dalton's background as a marine biologist gives us a big advantage when addressing the environmental and legislative challenges of biofouling control. We are looking forward to working with Quantum to fulfill the potential in our home market and to maintain our rapid overseas growth".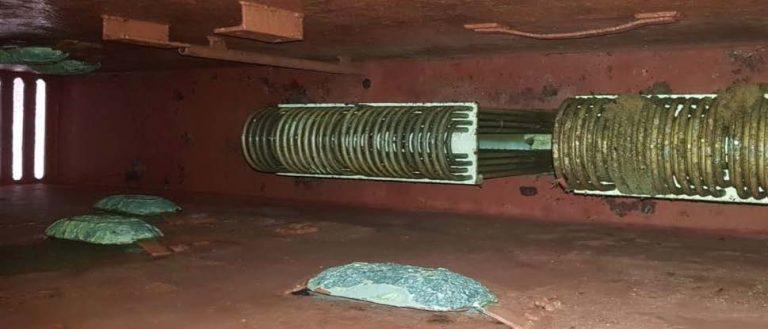 The Sonihull ultrasonic antifouling system delivers an unmatched combination of qualities, providing effective bio-fouling control in raw seawater (RSW) handling equipment, without the poisonous environmental legacy of biocides, metal compounds or microplastics.
The system is also easy to install, as the ultrasound transducers are bonded to the dry-side of the RSW equipment or pipework being protected. This removes the need for any drilling or welding, and the requirement for extra pressure-testing and Classification surveys.
With simple installation and no expensive anodes to replace, a Sonihull system can reduce capital and life-cycle MRO costs by up to 95% compared to similar impressed-current antifouling systems. Sonihull will reduce maintenance costs, extend maintenance intervals and can facilitate quick mothballing and re-activation without the need to dry-dock.
"2026 is the current line-in-the-sand for the Biocidal Products Regulation," explains Rowlands. "So, not only can we deliver great antifouling performance at a fraction of the cost, we can ensure that owners are ahead of potential environmental legislation too. It's a win-win for owners and the marine environment."
Nick Dalton, Managing Director of Quantum Marine Marketing, says: "I'm thrilled to be able to get my teeth into representing Sonihull in the commercial marine sector. I'll be getting the word out straight away that operators have available an additional tool to reduce marine fouling and its associated costs, one that is quick and easy to install, reliable, has low power consumption and requires zero maintenance."
The well-proven Sonihull system uses low power multi-frequency ultrasound transducers to induce cavitation on the surface being protected. Microscopic bubbles form momentarily and then collapse forming a tiny vacuum; it is this action which stops most marine growth from ever gaining a foothold, without damaging the structure itself or any existing coating.
The technology works on all hard surfaces and is especially effective in locations where conventional antifouling is either impractical to apply or struggles to perform. Areas like sea chests, salt water pipework, box-coolers, jet drives, propellers, shafts and steering gear, where flow rates are either too low or too high for ablative coatings to be effective. Adapters also allow Sonihull transducers to be fitted to turning gear and any size of pipework.
Interested parties can contact Nick Dalton direct by emailing info@quantummarketing.co.uk or calling 01326 340212 or 07979 241607. As part of its new role, Quantum is planning a UK Sonihull demo tour. Dates and locations will be revealed in the near future.
Sonihull's mission is to deliver environmentally safe, cost effective antifouling wherever unwanted bio-fouling persists. Our vision is:
To make dosing the oceans with poisonous biocides and microplastics a thing of the past
To deliver effective antifouling systems using the power of ultrasound
To save the oceans, one ship at a time