Sonihull – First to get ATEX approval
Sonihull, the world's leading ultrasonic antifouling system, has just been certified in compliance with 94/9/EC ATEX Approval, the regulation applied to all equipment intended for use in explosive atmospheres.
With this approval, Sonihull becomes the first ultrasonic antifouling system to be awarded ATEX certification, making it the ideal choice for LNG carriers, oil rigs, FPSOs, and other petrochemical applications looking for biocide-free antifouling
solutions in hazardous areas.
"Sonihull is ideal for protecting the raw seawater [RSW] cooling-systems on LNG vaporizers," explains Dominic Findlow, Sonihull's Technical Director. "Our transducers can be fitted in-situ to the dry side of the RSW handling equipment and pipework without the drilling or welding associated with impressed-current or dosing systems. Once installed, there's no regular maintenance to replace costly anodes."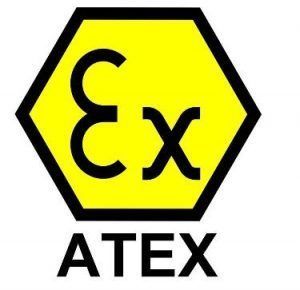 Sonihull's ultrasound transducers have been approved for use in Zone 0 and the control box has been certified for use in Zone 1 and Zone 2 applications if being fitted in a separate cabinet. The Sonihull ultrasonic antifouling system delivers an unmatched combination of qualities, providing effective bio-fouling control in RSW handling equipment, without the poisonous
environmental legacy of biocides, metal compounds or microplastics. The system is also easy to install, as the ultrasound transducers are bonded to the dry-side of the RSW handling equipment or pipework.
This removes the need for any drilling or welding, and the requirement for extra Classification surveys, pressure-testing and documentation. With simple installation and no expensive anodes to replace, a Sonihull system can reduce capital
and MRO costs by up to 95% compared to similar impressed-current antifouling systems.
Sonihull will reduce maintenance costs, extend maintenance intervals and can facilitate quick mothballing and re-activation without the need to dry-dock.
Sonihull's mission is to deliver environmentally safe, cost effective antifouling wherever unwanted bio-fouling persists. Our vision is:
To make dosing the oceans with poisonous biocides and microplastics a thing of the past
To deliver effective antifouling systems using the power of ultrasound
To save the oceans, one ship at a time