Sonihull shows the way for a future of poison-free antifouling at the renowned Innovation Expo 2018 in Rotterdam.
Sonihull in association with its Dutch distributor Lamers System Care, were invited to attend the event to demonstrate the Sonihull ultrasonic antifouling system. Sonihull does not rely on leaching toxins into the marine environment to keep hulls free from unwated marine fouling, like algae, seaweed, barnacles and mussels.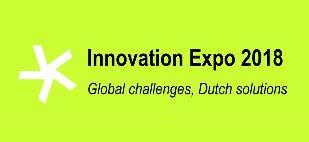 Innovation Expo is a convention that takes place every two years and is organised by the Dutch Government. The goal of the Expo is to promote innovations in all kinds of sectors.
The Dutch Government is promoting sustainable innovations in the recreational boating sector. For this reason, antifouling got special attention during Innovation Expo 2018. The ministry of Infrastructure and Water Management, HISWA Holland Marine Industry and Waterways Netherlands focused on innovations in the field of alternatives to biocidal coatings.
On the second day of the expo there was an "Innovation Workshop on Safer and Sustainable Antifouling" with the main topic being "Biocidal-free antifouling systems". Bob Lamers of Lamers System Care, Sonihull's Dutch distributor was present to talk on the industry expert panel about antifouling alternatives and the benefits that the Sonihull system offers.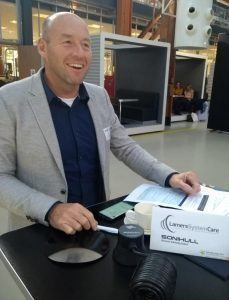 The European Boat Association (EBA) agreed that there is a strong need for alternative solutions to poisonous antifouling. Two key features that emerged from the panel discussion were that Sonihull could be owner-installed and offered multi-year application without maintenance in leisure boat applications.
During the Innovation Expo and the Workshop, it became clear that sustainable and environmentally friendly antifouling systems are becoming more popular and relevant. The RIVM (Dutch National Institute of Public Health and the Environment) recently published a report on different kinds of antifouling systems, including antifouling based on Ultrasound.
Sonihull's mission is to deliver environmentally safe, cost effective antifouling wherever unwanted bio-fouling persists. Our vision is:
To make dosing the oceans with poisonous biocides and microplastics a thing of the past
To deliver effective antifouling systems using the power of ultrasound
To save the oceans, one ship at a time